My background is in academia, including early training via publishing roles at Harvard University. I entered the corporate world upon moving from Cambridge to San Francisco in 1993. Now working at corporate headquarters in New York, I co-manage Bridge, the Americas' employee intranet, in partnership with Bridge's editorial director and strategist, who is based in California.
"The move to Foleon actually crystallized the identity and function of Crossroads as a corporate magazine."
The challenge
Why did you first look at changing the format of Crossroads?
The first 13 issues were published as PDFs and later also as flip books, which were posted on Bridge. They fulfilled our goal of educating and engaging employees, but the reading experience was static and passive.
Our increasingly digitally savvy colleagues, including many Millennials, were not responding as well as we wanted. The number of views and comments was below our goal.
We consider 1,000 views to be a baseline for acceptable engagement, with 1,500 a good number of views, and 2,000 or above is excellent. Our final PDF edition of Crossroads had 700 views after two weeks and took six months to break the 2,000-views mark.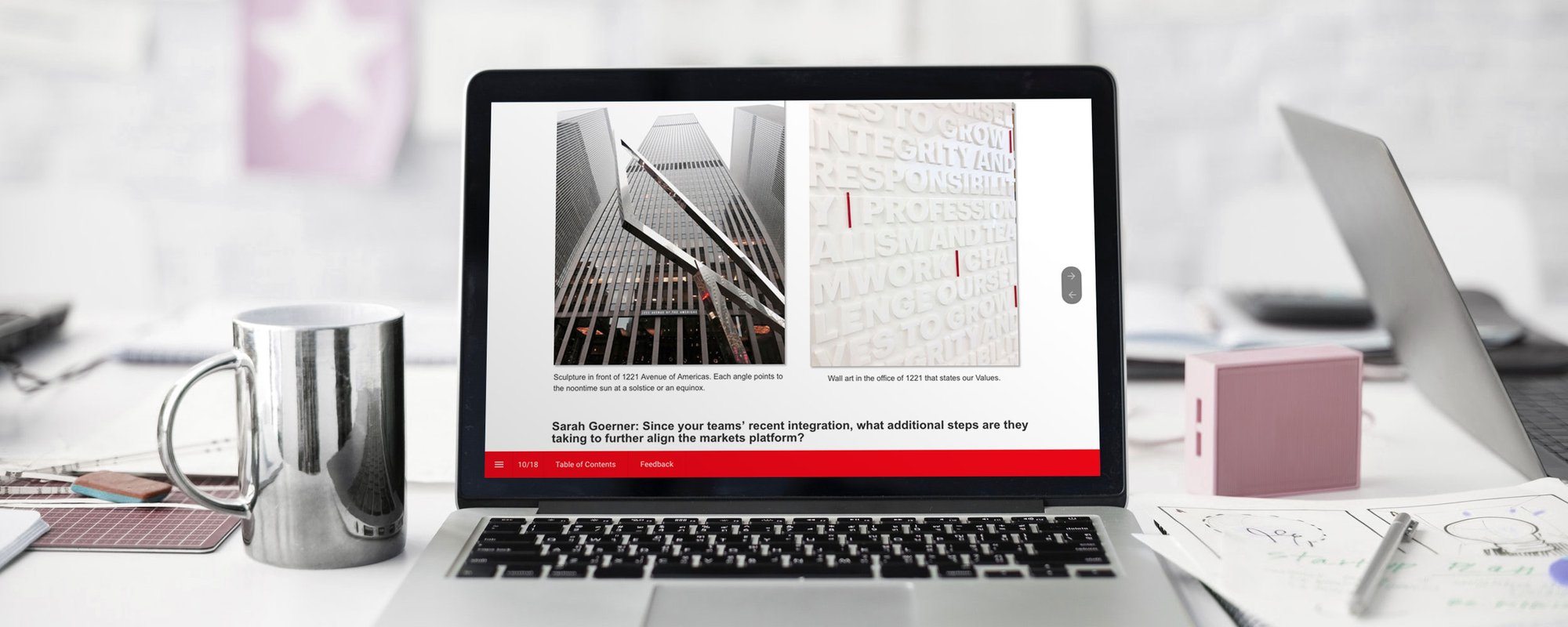 The solution
Why did you decide to try Foleon?
After seeing some examples from other users and getting an in-person tutorial from Foleon's CEO, Daan Reijnders, we were impressed with three elements:
User friendliness
More sophisticated presentation possibilities
Cost savings by moving away from print and PDFs
How was the transition from PDFs and flip books to Foleon? Did you have any difficulties?
We had a bit of a learning curve because my colleague Steve Deering and I are now the content creators and graphic designers. Previously, we created the layout in InDesign and an agency would create our flip book. Now, we take care of the whole process ourselves. Content comes from a variety of key contributors throughout the company.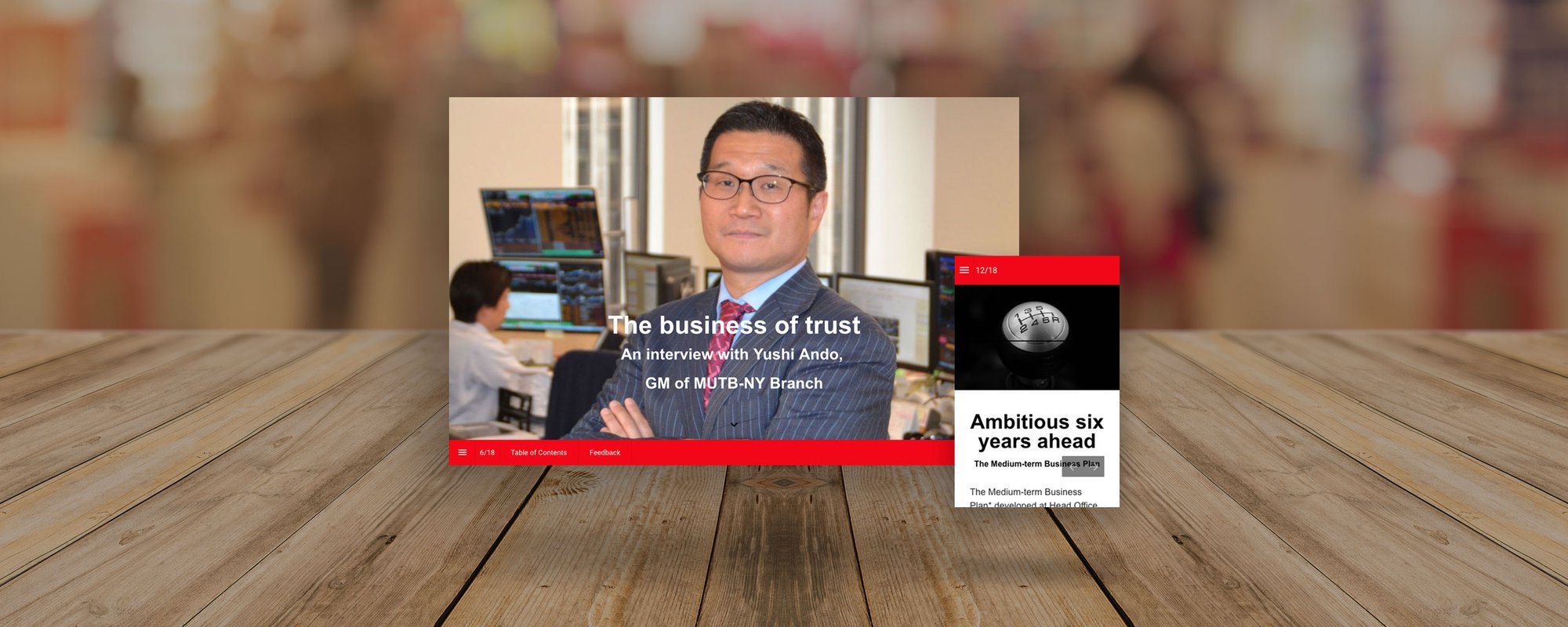 The results
What improvements have you seen since you started using Foleon?
First of all, the number of views and comments went way up. Issue 13, our last PDF issue, had 700 views after two weeks and 2,000 views after six months. Issue 14, which is the first one we did with Foleon, got 3,500 views after only four weeks. And as I said earlier, anything over 2,000 views we consider to be a high level of engagement.
We also got 39 comments for issue 14, a big improvement from the 14 comments on the previous issue. Here are some of the things people had to say:
"Fabulous format — congratulations on the new look and feel! It was fun to explore and see items (and people!!) of interest across our bank. Thank you!"
"Love the format, the vibrant colors and most of all I truly felt like I was on a remarkable journey around the globe. Congratulations to the many familiar faces and names featured!"
"The other really cool feature about the format is the intuitiveness and the layout looks great on a tablet."
"I love the magazine. It's very informational and the new format makes it very easy to read."
"GREAT format! I've taken a moment to refocus on a project. Browsing thru the online magazine has given me the boost I was looking for! Thanks! What a beautiful piece of work!"
What are your plans for the future as far as Foleon goes? Did your plans for Crossroads change at all because of your success?
Senior management has been impressed with the move to digital and wants the magazine to be a primary vehicle for communication about the company's current strategic direction. So the move to Foleon actually crystallized the identity and function of Crossroads as a corporate magazine. After the publication of our most recent issue, a number of our colleagues from different regions have inquired about using Foleon for their newsletters, white papers, and more. To date, two are planning to do so.
Do you have any tips for new Foleon users?
Be patient and ask questions. While this is good advice in any endeavor, if you are new to online graphic design, don't hesitate to reach out to the folks at Foleon. They are your best resource. Also, try something new! Foleon offers a variety of configurations for pages, photos, text, and the overall publication. Our advice: open up a new page and start adding elements.
Organisation: MUFG
Publication: Crossroads staff magazine