Introduction
You're probably reading this because, as someone who works in higher education, you know that higher education marketers, recruiters, and communications professionals face challenges that didn't exist years ago.
As pressures mount, leadership teams do everything they can to be as effective as possible while your teaching methods evolve, classrooms mobilize, strategies modernize, and departments adapt.
By now, universities are already used to accomplishing remarkable things with smaller budgets, staff, and support. Limited resources are nothing new in higher education, and schools have become incredibly proficient at succeeding with limited resources.
So what exactly has changed?
Quite simply, your audiences have.
Sure, countless obstacles complicate and exacerbate the current dynamics. But without a doubt, the most significant change is not the marketing tech, the shrinking applicant pools, or the decline in enrolment. Those are simply byproducts of the difference in your audience's behavior and expectations.
The rules of engagement have changed, the way people communicate has changed, and the way you decide to innovate must change.
Whether your focus is on students or alumni, the speed at which institutions can respond, adapt, and evolve to the ever-changing landscape isn't the same as it was five years ago.
This challenge isn't unique to higher education. Across industries and buyers, marketers struggle to keep up with the new standards of a mobile-first, on-demand, omni-channel, tailored experience. Fierce competition, network effects, and a fragmented media landscape have only poured fuel on the fire.
Most schools have already accepted that things will never be the same. A select group of top schools isn't just accepting this — they're fully embracing it.
There's a massive opportunity for schools to rise to the occasion, communicate with impact, and share stories that show what makes your school genuinely unique. From your audience's perspective, the time to re-evaluate your communications plan was three years ago.
Both literally and figuratively, the answer to this challenge is not to do more but to do better. But how exactly?
Prioritize your audience's needs and see the future of education marketing in the digital age for what it truly is: an opportunity to close the strategic gap. Technological advancements, data-driven insights, and a more agile, collaborative workflow will allow you to connect and engage with more people.
With change comes progress and growth so take advantage of it. Don't shy away. Higher education institutions have everything they need to drive meaningful change on a truly global scale for the first time.
We'll walk you through various strategies, tactics, and examples that some leading institutions have begun to leverage to stand out from the crowd throughout this guide.
Without further ado, we present to you The 2022 Guide to Higher Education Marketing
1. Welcome to the digital age
There's no denying that the digital age has significantly impacted the way schools and universities communicate effectively, from enrollment to advancement. Adding to this issue, the overall media landscape has dramatically changed for students and education marketers alike. Nowadays, it's almost second nature for people to read something from the palm of their hand even when a printed version is sitting right in front of them.
Of course, print communications will never go away, but its role within your marketing toolkit has already noticeably changed. Unlike the days when students would patiently wait for pamphlets and brochures from their dream schools to arrive in their mailbox, today's students are now taking the initiative to seek out the information they want, when and how they want it.
Nevertheless, universities still rely on older methods that aren't as effective with a new generation of people who are used to getting personalized communications. Institutions across the nation are still slow to adopt technology in this fast tech world. With decreases in tuition revenue and a downward trend in alumni participating in giving, schools must reconsider how they execute their communications plans.
4 reasons why your University should go digital
Let your audiences engage how they want (when they want)
Nowadays, students and alumni are used to accessing the information they want. However, they want. Unlike in the past, prospective students' research and selection processes are on-demand and self-directed. Give them a chance to direct their college journey and explore, interact, and converse with their preferred content to their preferences.
A necessity for the mobile age
We are now living in the reality of a mobile-first world. Mobile-friendliness is no longer an option but a necessity. According to the Global Web Index, the typical digital consumer owns an average of 3.23 devices, and for Gen Zers, it's up to 5. Fifty-five percent of them are on their smartphones for 5+ hours a day, and some universities have even begun catering to their browsing habits with mobile-friendly college applications.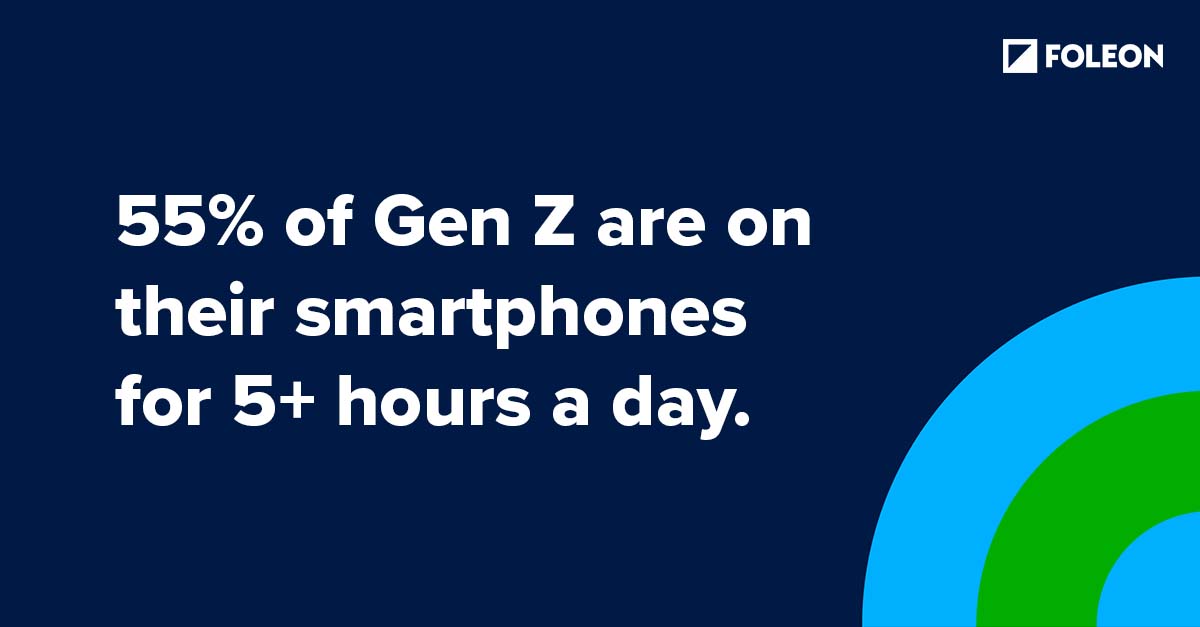 Visually tell your school's story
There's a reason why digital storytelling is all the rage these days. Most university marketing can sound remarkably similar, so making your brand stand out is important. It's no secret that stories and visuals are scientifically proven to be more memorable and engaging. Using visuals to tell your school's story more authentically can be a huge draw in the age of social media.
Use data to make informed decisions
The increasingly competitive admissions landscape means universities can no longer afford to lose out on their leads and prospects to their competitors. Digital content gives universities the power to perform closed-loop reporting. The numbers can be used to further optimize content that is more likely to move leads down the admissions pipeline. This allows progressive institutions to measure, target, and engage.
Key challenges of higher ed marketing
There is no shortage of challenges to tackle in the ever-changing and increasingly digital world of educational marketing. But change doesn't happen overnight, and implementing something new for the first time can be met with some resistance. With that in mind, we've identified three significant challenges for higher education marketers to focus on overcoming in 2022.
Getting institutional buy-in
Universities will require cooperation from more than a single team or department to innovate strategically, operationally, and technologically. Before you think about shaking up your school's marketing plans, the first step is to unite all units of your institution.
Whether that means getting approval from your board of trustees or your finance department, every function must be aligned to ensure your institution will move forward to facilitate this new plan.
Slow-tech adoption
Any large organization that has relied on legacy technology and tools for a long time can be susceptible to slow technology adoption, and universities are no exception. Transferring old information to a new system can be time-consuming. It's easy to understand why your marketing department can be hesitant to switch to a new CRM tool. Reluctance to change, an overwhelming variety of solutions, and cost are all barriers to adopting new tools.
Since most institutions are slow to adopt new technologies, this provides an opportunity for your school to have a unique advantage in executing marketing plans for the new generation.
Gonzaga University increased the ability to handle after-hour support requests by 71% within one month of the few schools that do. Additionally, the tool offered users information about the university even before setting foot on campus.
Unforgettable brand traits
Higher education marketing has its own aesthetic. Taglines such as "more than an education" and "start here" is commonly used to promote an institution. Admittedly, it's hard for your university to stand out if you're making general statements and sound like any other institution.
These statements will not work on Gen Z, who have the most refined lie detectors of all generations and will see right through irrelevant information. Growing up in the age of social media, they crave authentic storytelling and digital experiences, so don't be afraid to dive specifically into what makes your school unique.
3 traits of an unforgettable brand
Your university must stand out and be more memorable to stay top of mind with younger audiences. For your university to be unforgettable, your brand should be:
Based on values rather than attributes
Connect with audiences on an emotional Level
Tell stories with rich details that bring them to life
If you want to stand out from the "start here" language that dominates most university marketing, your brand manual is the first place to start. A brand manual allows you to have a centralized resource to refer to when creating marketing collateral and ensures you have guidelines. This white paper is an excellent place to start if you want tips on strengthening your brand identity and creating a top-notch brand manual.
How Foleon can help
Foleon helps top brands conquer content overload and communicate more effectively by providing tools to produce engaging, personalized content experiences.
Replace your PDFs with smart web publications that are mobile-friendly, interactive, and measurable.
With our intuitive platform and suite of templates, you can shed your dependence on designers and quickly produce visually immersive content that looks great on any device.
Drive enrolment, boost student engagement, raise new funds, and get the data-driven insights you need to optimize your content and grow your ROI continually.
To learn more about how other top institutions use Foleon to connect with prospects, students, and alumni, visit Foleon for Higher Education.
2. The role content marketing plays in the digital age
From recruiting materials to research papers, content has long played a significant role in helping universities attract students and engage with people in the academic world. But as reading habits change, the content should too.
In today's digital age, direct mail and print materials are no longer the primary content sources. As the demand for digital content increases, companies turn to content marketing to create their media. In fact, content marketing produces 3 times more leads at a fraction of the cost relative to other channels.
What used to work:
Direct Mail
Generic Websites
Program Pamphlets
Print Magazines
Flippable PDFs
Generic Newsletters
Broadcast Email
What works now
Personalized Content
Virtual experiences
Microsites
Videos & Social Media
Interactive Content
Mobile Apps
Tailored newsletters
Personalized, triggered email
Some higher education marketers are beginning to jump on the content marketing bandwagon with that in mind. From podcasts to video series, schools are getting creative about how to better engage with their audiences.
To further your position as a pioneer of higher education, your institution needs to keep up with modern-day technologies and leverage them to maximize the return on your university's communications efforts.
Take a look at some statistics to get an idea of why you should ramp up your content marketing efforts.
Going digital: Where it all started
Most higher education marketers would agree that the print materials that they have long relied upon aren't nearly as effective nowadays. As competition increases, universities that can engage with students and prospects on their terms are the ones that are positioned to stay ahead.
But how do universities go about creating digital content at such a scale?
Back in the '90s, when schools first transitioned to digital publishing, PDFs were the standard for digital collateral. Many universities and business organizations still use them for their communications. But because they've been around for more than a quarter of a century, PDFs are no longer suited to the modern digital reader.
Can you remember the last time you read a PDF on mobile? I can't, and for a good reason, PDFs require you to pinch and zoom, which is not something you want your readers to do.
They are inaccessible and hard to read on smaller screens. These are important factors to consider if you will appeal to Gen Z and your Millennial alumni. Additionally, PDFs aren't measurable, interactive, or media-friendly.
Whether you're targeting alumni, faculty, or prospective students, you want to ensure you're producing quality content that engages and drives them to act toward your goals. We'll show you why content marketing is the best way for you to stand out and capture your audience's attention.
3. The benefits of content marketing for higher education
From outbound to inbound
It's no question that traditional, outbound methods quickly lose their effectiveness. Students and alumni don't want to be told what to do; they want to discover it themselves.
Today's audiences are smart and take the time to evaluate before buying products and services. You must entice your readers with valuable content to keep them coming back — and that's exactly what content marketing is.
Leading with value
As previously mentioned, valuable content is key to securing a prospect's interest and starting their journey down your marketing funnel. In exchange for your prospect's time and attention, give them valuable content to keep them coming back to you for more.
Consider what questions they are asking, the information they need, the challenges they have, and the solutions you can offer across every stage of the journey.
Flexibility and agility
Relative to print, content marketing can be seen as your swiss army knife, ready to be whipped out at just a moment's notice. Unlike the 8.5x11 page, you have complete flexibility over the type of content you can create, such as the structure, format, visuals, layout & length.
Why does that matter? It's because some people prefer visual stories (infographics, slides), some video stories (YouTube, GIFs), some audio (podcasts, webinars), and others with varying degrees of text (short-form, long-form, eBook). On this level, traditional offline formats can't compete.
Longer shelf-life
Every institution is trying to maximize resources, including content creation, distribution, and everything in between. Digitizing is the best way to preserve your content archive, allowing them to live forever online rather than get thrown out. You will get more bang for your buck, but you can repurpose, revise, and update assets more efficiently.
Distribution
Imagine a world where all it takes for anyone from anywhere to view your content is merely hitting the publish button. Unlike print materials, which require you to mail them, your content will be live for anyone with an internet connection. The future of distribution lies in multi-channel publishing. Think mobile, tablet, desktop, and social — all at the click of a button.
Accessibility
ADA compliance and increased scrutiny over digital accessibility have become a growing challenge for schools nationwide. Since most publishing formats being used by schools, such as PDFs and Flipbooks, are not ADA compliant, many schools are on the hunt for more compliant formats. This is becoming a top priority for higher education marketers to address with lawsuits on the rise in 2019 and beyond.
Cost
Content marketing costs 62% less than traditional marketing methods but generates three times as many leads. If there's a better method that will save you money, why not go for it?
Metrics
Ask any marketer how they feel about metrics, and their eyes will surely sparkle with joy. Then ask any marketers about measuring their content's effectiveness, and their needs will begin to clam up.
Every marketer knows that the future of marketing is rooted in data-driven growth. To truly scale an effective marketing team, you need to understand what works and why. From conversions to engagement, your ability to turn data into insights is the quickest path to predictable, scalable growth
Engagement
According to LinkedIn, interactive content generates 4-5x more page views than static content. Unlike static PDFs or print materials, interactive content lets you embed vibrant visuals, media, and animations that breathe life into your collateral. With this in mind, your interactive content also generates twice as many conversions as passive content.
For more information on how to build and apply a content marketing strategy, click here.
4. Guiding the student journey
Suppose your ideal prospect — perfect grades, strong test scores, a well-rounded mix of extracurricular activities — showed up on your campus. Would you let them wander around by themselves or give them a guided tour to pique their curiosity? It should be no different digitally. Engaging prospects early in their decision process is key to ensuring you have high-quality student leads.
To drill this point home, let's consider three scenarios where a prospect lands on your website on mobile from the Google Search results page to learn about your business program. Assuming your site loads quickly enough, you might find yourself in these three scenarios.
Visitor lands on a gated landing page where they can request more info (static)
Visitor lands on a landing page with a flippable program brochure (originally a PDF)
Visitor lands on a digital publication, interactive program brochure (responsive)
Scenario A is most common but risks the highest chance that readers will bounce from the site since you haven't yet established enough trust or value to warrant an email. Scenario B is also common but limits the prospect of finding the information they need without flipping through every page. But Scenario C is where you want to be. Why?
It's the best approach that reflects how Gen Zers prefer to engage and consume content - visual, responsive, on-demand, and interactive. Most importantly it's much more engaging than passive or gated static content. Just like in the real world, first impressions do matter.
As the recruiting environment quickly evolves, having an effective and measurable acquisition strategy will help your school stay ahead in finding the best applicants. Because generating leads is in the early stages of student acquisition, it's a good idea to create some top-of-the-funnel content that your prospects can find, such as the following:
Admissions microsites
Program brochures
Admissions guides
Course catalogs
Student stories, insights, and testimonials
Alumni spotlights, features, and interviews
Faculty profiles and video introductions
Orientation guides
The good news is that these materials are something your university and many others have long been creating. They're also effortless to optimize for closed-loop reporting when you publish them digitally.
Unlike print brochures that may convert some leads or wind up in the recycling bin (you'll never know), digital brochures and interactive admission guides let you integrate forms to track lead information, which helps you establish the first step of your student's journey.
Learn from the best: our top picks
Babson College | "The Entrepreneurs" Video Series
As part of "The Entrepreneurs" campaign, Babson College created testimonies of successful alumni and entrepreneurial pursuits. Edited in the style that's reminiscent of those used by film trailers, these 2-minute videos have a unique edge, unlike the standard video Q&A.
Rhode Island School of Design | Website
This website looks more like a fashion brand's website than a university website. For RISD, this is an excellent thing because it shows their design consciousness as an art school. The colorful images stand out against the black background. Minimal use of text makes the information easy to process and the website a breeze to navigate.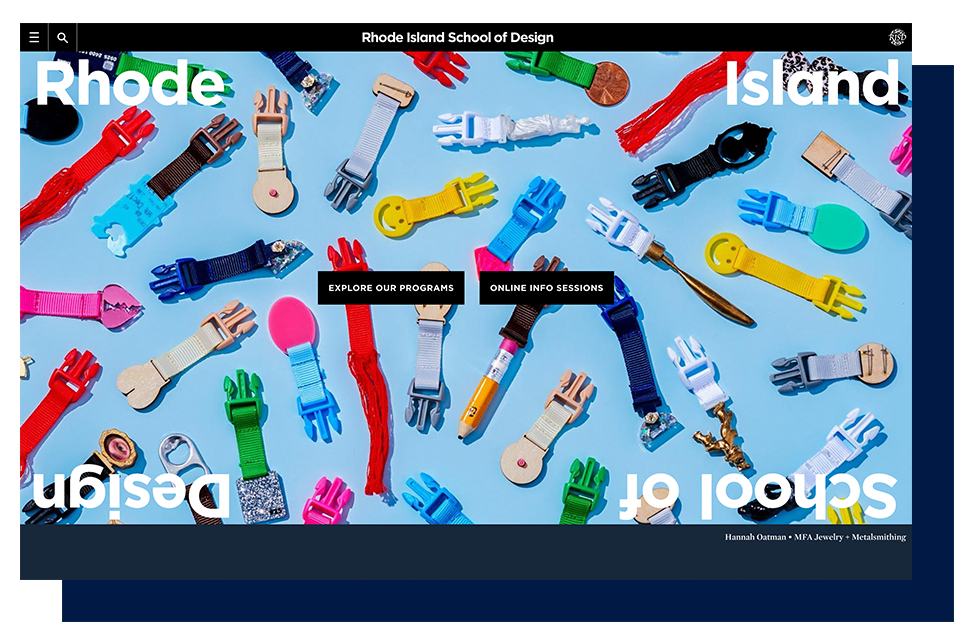 UC Merced | Interactive Admissions Brochure
UC Merced's interactive admissions brochure allows prospects to get information, view social media pages, and even apply for admissions directly from the brochure itself.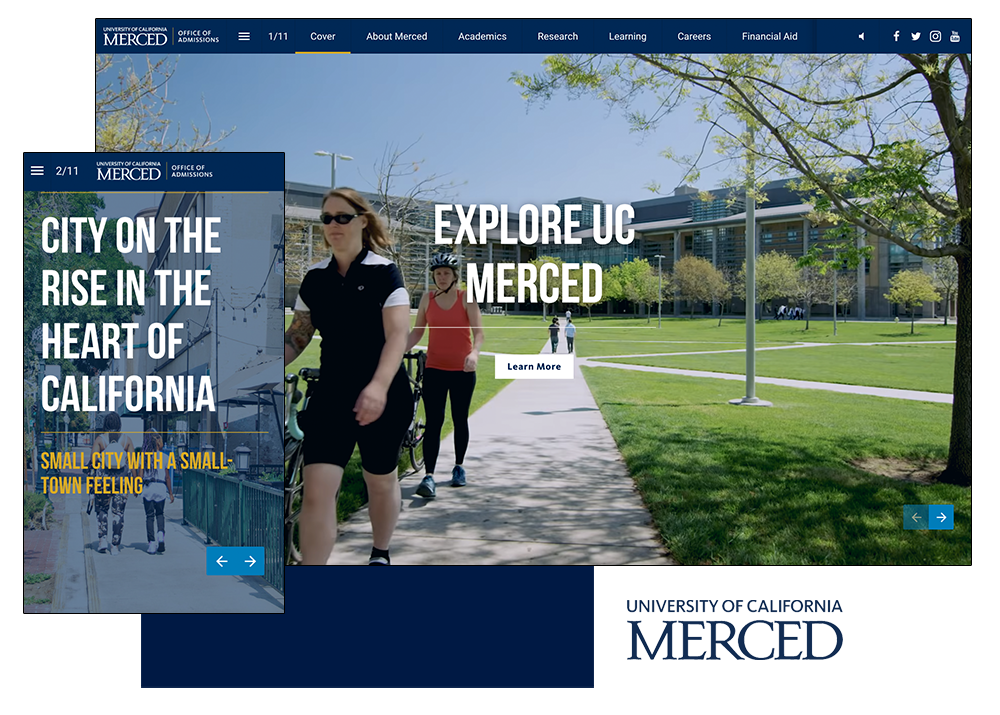 5. Institutional branding
During the college application season, high school seniors will only apply to a handful of universities out of thousands. Creating a strong brand identity ensures your university will stand out and have the edge it needs to make that shortlist.
Universities tend to focus on similar ideas around "building leaders of the future" or "preparing students to contribute to society" in their marketing communications. Still, these are very bland and generic phrases. Any institution can prepare students to do these things. You must find your unique edge to show how your university is the perfect choice for students, and you can achieve that with a solid brand identity.
For big institutions with multiple specialty colleges, tailoring your mission, vision, and values (MVM) statement to align with an individual school is a good start. You'll be able to show how each college reflects your school's overall MVM statement at a more granular level.
Positioning
Many organizations confuse positioning for branding, but they are not the same. Your positioning statement is how you differentiate from your competitors. In other words, positioning is more about occupying a market space that fulfills an unmet need. Before revisiting your positioning statement, do some research on how your competitors are delivering their content and messaging around similar offerings.
For example, many universities now offer online graduate programs, be it an MBA, MS, or JD. But if your school is the only institution to offer an accelerated JD/MBA program, use that to your advantage.
You can't create a positioning statement without knowing what's currently in the market, especially if the competition is fierce. You must stay on par with and ahead of your competitors. The more you can show you are the only option that meets your prospects' needs, the more likely they are to show interest in your institution.
At the center of every institutional brand is a mission, vision, and set of values. Understanding your school's purpose and personality will help you differentiate yourself from your competitors.
Showing how your students, alumni, and faculty embody your values will help your university build more credibility. Your brand will shine more authentically that resonate with your core audiences.
6. Measuring success
Creating goals around your content objectives
Even if your community enthusiastically engages with your school online, your content will mean nothing if it doesn't lead to any outcomes. It's great if you can share your content across your social media channels. The more you have, the longer your content calendar will last.
But it's even better if those posts have a goal attached to them. If you're hosting an alumni meetup, create content related to or leading up to that event and include the appropriate calls to action. This will help you analyze the turnout at your events and determine whether or not promoting it through social media was a good investment.
Segment, Test, & Adapt
Tailor your content to each group to get the most engagement from your audiences. Segmenting your audience is the first step before you begin distributing your collateral.
Consider A/B testing your websites and landing pages once you're ready to put it all out there, consider A/B testing your websites and landing pages. Eighty percent of high school juniors and seniors rank an institution's website as the most influential resource when exploring schools.
This means that schools need to ensure that the design and messaging speak directly to their ideal student profiles. Institutions need to refrain from using the typical stale and static messaging that can quickly get lost in a pile.
Focus on delivering an experience that cuts through the noise by showing what makes your school genuinely unique. In addition to establishing your brand, universities need to ensure that they present the information that prospects value most.
Even if you can't devote all your resources to A/B testing, you can still make minor changes to your content for each test. It can be as simple as changing the wording of your call to action button or reordering the components of your forms.
Once you have collected your data, you'll begin to see a pattern of what works and what doesn't. Use this to weed out the less effective copy or layouts and continue to adapt the ones that work best for your future digital marketing efforts.
Setting goals and measuring success
When it comes to marketing, setting goals can be a little complex. Some prospects require more nudging than others before they eventually convert, so developing strategies around your digital content can be challenging.
One way to combat this is by having a closed-loop reporting system on your campaigns. That means setting goals that you can measure with key performance indicators (KPIs). Knowing your media's exact returns, leads, and conversions can help you strategically invest in content that guarantees ROI.
Unlike traditional media formats such as billboards and television ads, online content can be updated continuously and has smart targeting features. Institutions should leverage user data to learn and improve results over time. Having this data allows you to be accountable and prove your results to all your key stakeholders.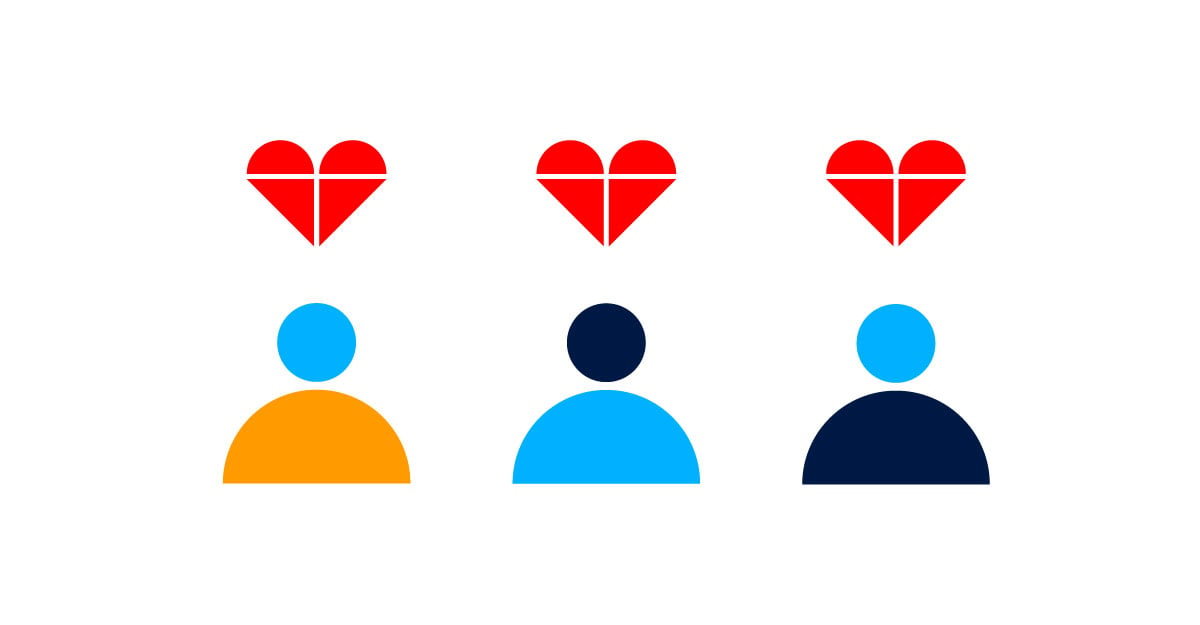 7. Engage faculty, staff and current students
Despite your success in wooing prospects into applying to your school, your job is not entirely done yet. In the past few years, many schools have invested a significant amount of resources into improving their student's experiences, and rightfully so.
You need to nurture and support student and faculty relationships from enrollment to graduation day. Additionally, schools realize the importance of building an internal community that fosters inclusiveness and participation. After all, your staff, faculty, and students represent your institution.
Internal communications can be tricky. Like it or not, your internal communications materials are competing with cat GIFs, BuzzFeed quizzes, and news articles. You are trying to get your audience's attention, but you also want to keep all members of your school community informed and aligned with relevant information.
Typically, university communications come in the following formats:
Student newsletters
Faculty newsletters
Faculty onboarding handbook
Whether your materials are aimed at students or staff, the one thing they should all do is energize and empower your school community to represent your school best.
Making students and alumni brand ambassadors
The best way to boost conversation and buzz around your university is by building social proof. And there's no better way than collecting testimonials from your vast network of faculty, staff, students, and alumni who already have a connection to your institution.
Interviewing your network is also an excellent way for you to keep in touch with them from time to time. Taking a journalistic approach to your marketing and sharing stories from an angle will help you break through the content noise.
Thanks to the proliferation of social media, Millennials and Gen Zers are experts in all things digital and social media. You can leverage their affinity for social sharing to promote your school's successes.
Encourage alumni to share university content with their networks
Graduation and college photos can evoke nostalgia. Encourage your alumni to share this kind of content with their networks. Their friends, family members, and colleagues are likelier to find value in their social proof than via Google search. Their positive associations with your school will create opportunities for your school to reach more prospective students.
Enable alumni to be your best advocates by capturing unique testimonials and stories
To attract your incoming class of Gen Z students, enable alumni to be your best advocates by capturing unique testimonials and stories. This can build enough credibility for your school. Luckily, Millennials love posting on social media, which makes your recent alumni the perfect candidates to recommend your school to Gen Z. You will have plenty of user-generated content to fuel your marketing machine in no time.
8. Foleon for higher education
After spending a lot of time coming up with content, researching it, and writing it, it's time to publish. But that doesn't mean the hard work is over.
It's important to promote what you have and develop a strategy that helps create traffic and raise your brand awareness.
There are a variety of options when it comes to the content promotion that you should be using. Let's deep dive into some of them:
Social Media
Social media is the place to start and build conversations with your audience (around your company and niche) and it allows you to reach more people at once.
You can share your content directly to your own or someone else's page. You can also communicate with the groups that you're in. This means that you have an infinite number of ways to share on social media.
Social media is also how most content becomes viral. Just think of memes, videos, hashtags, etc.
Here are some social media promotion tips:
Target specific people with mentions and tagging
Cross-post, but change up the messaging for each platform
Tag relevant businesses/people when you can


On Your Blog
Your content has to live somewhere, and there's no place better for it than your blog.
Your blog acts as your content hub. Articles, brochures, eBooks, etc., can live here. Your blog is also a great way of sharing updates on new services or products set to launch.
It's essential to keep your blog as relevant as possible by doing regular content audits. No one wants to see an article published years ago. Keeping your content up-to-date can be enough to get people to redistribute it.
Tips for promoting on your blog:
Update outdated or irrelevant information
Promote guest post content
Write a roundup


Email Broadcast
You likely have a newsletter or an email drip campaign which are great places to share your content.
Newsletters mostly have the main message and then relevant articles linked throughout. While readers may not click on all the links, they may be intrigued if something catches their eye.
You may have also seen some people share a recent guide or webinar in their email signature before. Again, people may be intrigued enough to click on it, and at the very least, they know it exists.
Ideas for sharing your content via email:
Newsletter
Drip campaigns
Email signatures


Guest Posts
You can earn your backlinks by contributing to roundups and guest posting.
If you can find a non-competing company with similar customers to yours, you can write content that will benefit them and help drive traffic back to your content. For instance, you could add the link to your blog in your author bio.
With guest posting, you have the potential to discuss relevant new content and have the opportunity to promote your content and build a new audience while doing so.
You can also build up your authority in the space because you're more likely to be found in searches through guest posting, which can build up your audience's trust in you. This could lead to more guest post requests, and in turn, greater content promotion opportunities for you.
Tips for getting a guest post:
Make sure to bookmark blogs that guest writers are on
Contribute to roundups when you can
Ask partners if they'd be keen to do a guest swap with you


Paid Ads
You may have to pay to promote specific content on Facebook, Twitter, or LinkedIn. Display ads are an option for getting your content seen by more people.
A paid post is worth exploring because you can target who sees it. In most cases, these all fall under pay-per-click (PPC). This essentially means that even though many people may see your ad, you only have to pay only when someone clicks on your post.
You might want to consider driving paid ad traffic to a landing page so that you can get your audience to engage with your content.
Here are some tips on how to create paid ads that help with promoting content:
Use high-ranking keywords
Set yourself a budget per month or quarter, and choose who you want to target
Make sure your ad copy is compelling
Drive traffic to a landing page first
Promoting your content is essential because it creates brand recognition and awareness, enables you to become a part of the conversation, and makes it easier for others to share your content too.
9. Conclusion
Higher education marketing has come a long way since the days when recruiters used to visit their prospect's homes. As the world increasingly adapts itself to the new generation of mobile-first digital natives, so should your content.
Leveraging it to maximize your reach and minimize costs lets you tell your institution's story and help new audiences experience a visual and narrative journey before they set foot on your campus.