Since the dawn of time — well, actually, the internet — marketers have made it their mission to crack the code on converting leads into sales opportunities and turning sales opportunities into customer loyalty.
Let's face it, it's a hard thing to do, and many of us have failed at it.
It's not too surprising when you think about it; consumers are adopting digital technology as they see fit, and that's ultimately altering the way they make purchasing decisions.
Companies that understand this evolution are carefully moving digital interactivity into their marketing strategies, especially content. They're thinking of the content their sales teams can work with and content that fuels real conversations and makes a follow-up more human.
This article will explore how you can get creative to bring forth more sales opportunities.
Have a centralized hub for content
Of course, buying is nearly as hard as selling when it comes to sales. The internal hoops buyers have to jump through can be frustrating — for them and you.
But there is a way you can make it easier for everyone.
When dealing with months-long sales cycles, you can't expect prospects to recall information or examples sent to them a month ago.
Not everyone has a photographic memory, after all. But you can create a centralized hub where prospects can access all the relevant content they need, explains Doriana, Marketing Business Development at Foleon.
"Using Foleon, I create buyer's hubs and make it easier for them to find all the relevant content they need to communicate with other stakeholders in their company. I'll put company information in there, proposals, examples, fact sheets — you name it — all in a central place for them to use."
Empower Sales to create on-brand assets quickly and easily
Sometimes you need to shake up your conventional content strategy to integrate ABM thinking, but that also means that your Marketing team can become a bottleneck for other departments — like Sales — from getting content out the door.
But what if your Sales teams didn't have to rely on Marketing to get ABM content out there?
"Our sales teams can create bespoke ABM assets on their own using Foleon. I don't need to look over their shoulders because our templates, theme controls, and team settings keep everything on-brand," explains Julie, Head of Brand and Comms at Foleon.
With more people empowered to create great content, it means that you can spend less time on quality control and more time on new marketing initiatives — a win-win for everyone.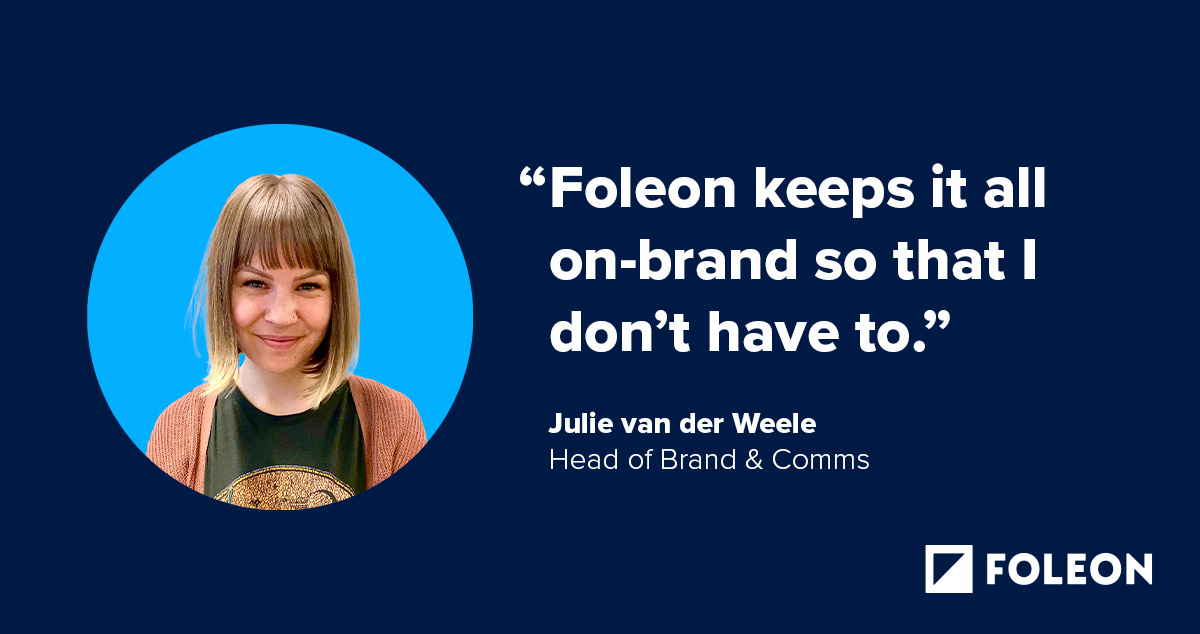 Tighten up your lead scoring model
Once your content is out in the ether, having the right insights to tighten up your lead scoring model is essential.
Tactful retargeting campaigns significantly improve the likelihood that you can transform an online visit into an ongoing relationship that will result in a sale.
Web-based content formats like Foleon Docs have individual URLs, which means there is a world of possibilities for retargeting, explains Raul, Growth Marketer at Foleon.
"You can retarget your audience with ads and emails and create CRM notifications for your sales reps once your lead has completed the next step. These insights can then be used to tighten up your lead scoring model."
Create more sales conversations
Having conversations with prospects is a key ingredient in sales. I'm talking about the conversations where you're in the game when they are performed well. You're gaining respect and trust that makes it possible for you to educate buyers and influence a buying vision and decision criteria.
Poorly performed conversations mean you might not even get into consideration or might be pricing fodder.
You can do at least two important things with Foleon to create more sales conversations, explains Brian, VP of Marketing at Foleon.
"First, add forms to your content. Whether for requesting pricing or getting in touch, Foleon Docs give your readers the ability to interact. Second, add chat. Your website probably has a chat widget. Why don't you add one to the rest of your content, too? It's possible with Foleon."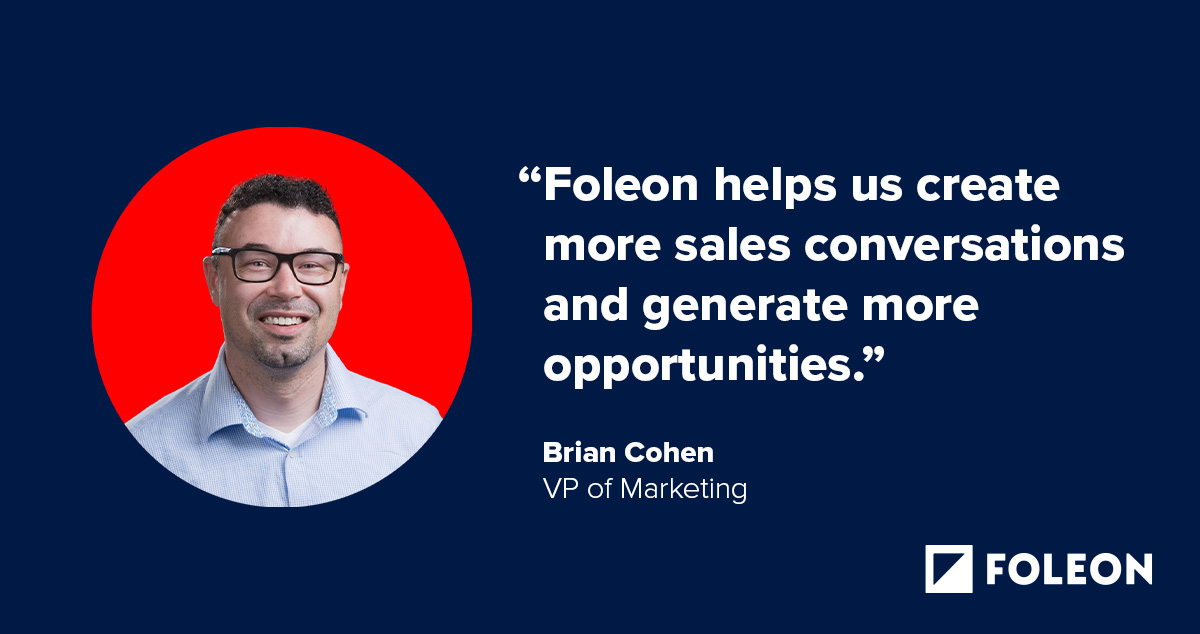 Discover: 6 After-Sale Customer Conversations That Foster Trust and Loyalty.
Coordinate a great sales experience
Whether it's through emails, word-of-mouth marketing, or access to content using mobile devices, customers today are continually interacting with brands as they move closer to making purchasing decisions.
Yet completely different parts of a company can end up managing each touchpoint. That's why it's so important to have a platform in place that can unify that experience and prevent sales from slipping through the cracks.
To learn more about how the Foleon Marketing Team is challenging the status quo, check out our Marketing Power Plays guide