What do cruise ships and online interactive content have in common?
Part journey, part destination — a cruise ship offers the best of both worlds, creating a memorable and unique experience and opportunities to discover new things, much like interactive web-based content formats.
Cruise ships know how to package an experience. In fact, entire fleets of high-tech vessels now feature more out-of-the-box activities than the standard shuffleboard and bingo games of yesteryear — with Broadway-worthy shows, celebrity-inspired menus, gigantic water parks, and thrill rides.
As with interactive content formats, much more is possible now than 10 years ago. Content experiences are essentially independent pieces of online interactive content with their own URLs. They're engaging, digestible, highly visual, and have cross-device operability.
But bells and whistles aside, a B2B journey can be long, so having an abundance of the right content resources at each stage is essential.
Whether you're new to the Marketing game or a seasoned pro, keep the following tips in mind to ensure you provide value at every turn to create a flurry of great content experiences for your audience.
Sea-mless navigation
I'm just going to say it, quick and easy access to the content is more important to your audience than content with a visually-stunning design.
You shouldn't compromise a good user experience for the sake of "wowing" your audience with an innovative navigation system.
Ask yourself, is your audience expecting a navigation bar at the top or on the side of the content? Give them what they want. This way, they get faster access to the information they're interested in.
Think of the navigation you see onboard a ship. Titles must be clear, accurate, and easily recognizable so people know exactly where to go. So stay away from witty, pun-filled, or riddle-like titles.
Keep in mind the following tips to ensure seamless navigation for your content:
Use a different background color to make sure your sidebars don't blend in with the content on the page.
Use white space strategically to make it stand out from the other elements on the page.
Make navigation responsive and large enough for mobile phone users to tap on with no effort.
Keep navigation easy.
Pro tip: If you're feeling creative enough to add multimedia content to your navigation, then make it evident to your audience that those are clickable elements.
Are you looking to get inspired? Explore the navigation system in our Marketing Power Plays Guide.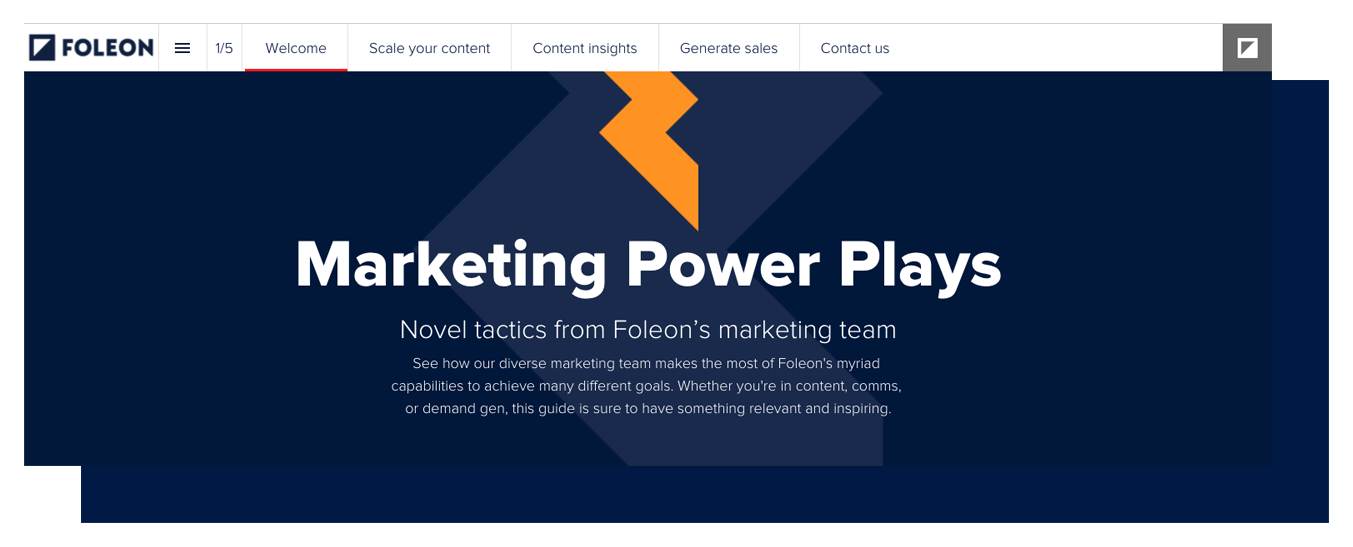 Elevate the experience
For as long as cruise ships have been sailing, they have been dreaming up imaginative ways to keep cruisers on their toes.
Standing out in a world drowning with content can feel like a mission, but it's not impossible.
Traditional content marketing tactics attempt to reach audiences by educating, informing, or directly selling to them. But interactive content genuinely reaches them by inviting them to be part of the experience they're having.
Who doesn't want content that's fun to consume?
When your target audience feels included and involved, everyone wins, so interactive content is well worth understanding and integrating into your content strategy.
There's still a bit of confusion over which types of content are genuinely interactive, so let's clear that up.
Quizzes are effective because they're fun and shareable. They are a perfect way to encourage participants to share their results and challenge others to do better. By asking the right questions, you'll also understand your audience better.
Calculators and tools can be entertaining and are highly valuable. They are a format that could give you an edge on competitors and help your leads and prospects understand how your product could fill their needs.
Interactive infographics are still relatively rare, yet they are far more engaging. You could say that triggering user engagement is their primary goal and feature. One of my favorite interactive infographics is You vs. John Paulson. If you type in how much money you make in a year, you will be promptly informed of how long it takes Super-Trader, John Paulson to make the same amount.
Games can generate engagement, especially on social media, and get informative user data. This makes games one of the few formats that can meet multiple goals with one piece of content.
Interactive maps are great to visualize different locations or routes for your audience. This helps create a more exciting journey.
Interactive webinars can be great if you decide to accept questions from viewers, have conversations, and engage with your audience.
Interactive video and film are being pushed to the next level. Think about Netflix's first interactive movie, Black Mirror, where viewers got to decide the outcome. With the rise of VR and AR, you can now take interactive film and video experiences to another level.
Memes and GIFs are virtual gifts that spark interest in seconds. No matter whether your content is witty, satirical, intelligent, funny, urgent, or neutral in tone, it's likely that people will notice it if there's a GIF or meme that goes with it.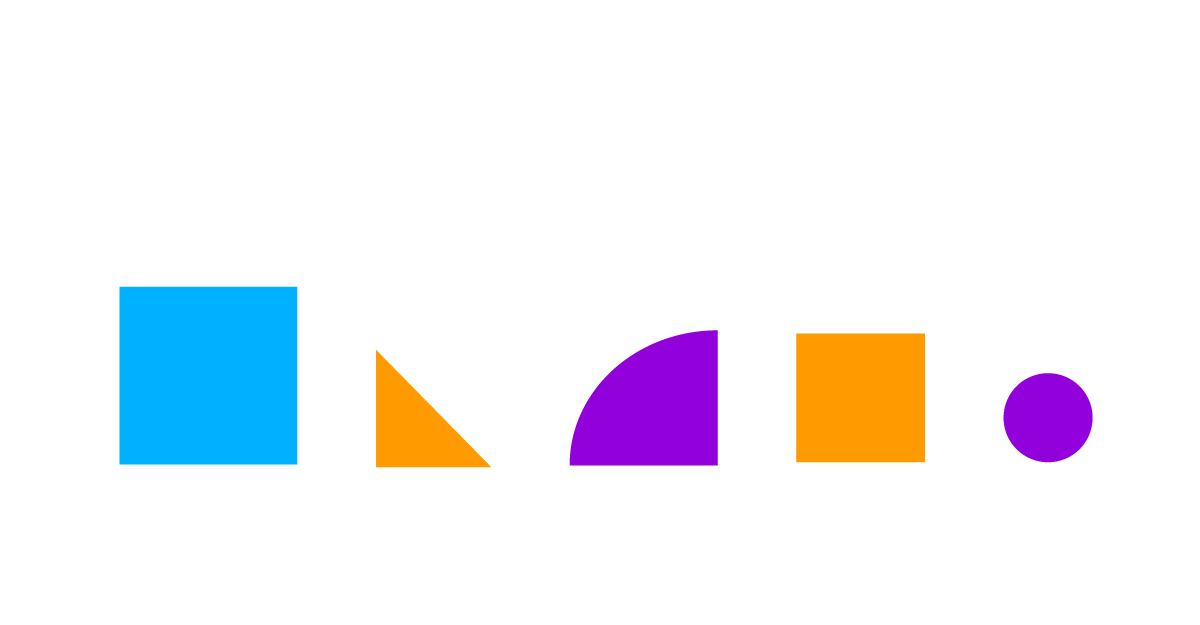 Engage and explore
As a writer, you are driving a metaphoric ship. Your words are the engine that gets your audience from start to end on their journey. But to ensure they make it to the end destination, it's important to keep them engaged, so that they'll want to explore further.
Engagement comes down to how your audience interacts with your content. For instance, they could leave a comment, share a post, or mention you in a newsletter. Engagement is also if they return to your blog to read the next post or if they subscribe to your newsletter.
Here are some general tips to increase engagement:
Sharing is caring. Make sure your content is informative, provides value, and is relevant to your audience so that they'll want to share it with everybody.
Be personable in your writing. Everyone loves a good story, so consider drawing comparisons with your own experiences so you can impart knowledge and wisdom to your readers. We use this technique often in our newsletter, The Crave, to make our content is worthwhile for subscribers.
Provoke readers to share their points of view. Don't be afraid to include open-ended questions in your writing, and don't shy away from interesting conversations (especially if they're a bit controversial). Get talking!
Specifically, invite readers to comment. Another technique that we often use is tagging industry professionals or readers to posts where we know they'd be able to add their thoughts or suggestions to the conversation. More people than not will respond. If you're not sure what to say, ask them to share their reactions and comments at the end of the post or to like or share your post on social media.
Respond to ALL comments or questions. Not all engagement will be positive, but that doesn't mean you shouldn't respond. You want your audience to see that you pay attention to them. This will make them more inclined to return to your blog/website.
Make yourself visible on other blogs. Comment on posts that are relevant to what you've been posting. Seeing you engage on other blogs makes people curious to know what you've written on a similar subject matter.
Pro tip: If you get follow-up questions under your comments, consider exploring that further and turning your response into a blog. Check out this response we gave to a comment we found under one of our social posts.
The most important thing to remember when creating content for your audience is to write content you would want to read. Share your journey along the way, and watch those engagement numbers take off.
Have a well-oiled content machine
Without reliable shipbuilders and a cabin crew, your cruise ship cannot leave the harbor — hardly the experience you want to create!
So, whether you're working on buyer enablement brochures, lead-generating white papers, ABM assets, or customer support manuals, you need the assistance of your peers to help you put the content format together and ensure it is running well. This includes writers, editors, designers, content ops professionals, etc.
Setting the foundations by establishing clear roles is a great investment to keep things on-brand, consistent, and relevant in the long term. If you run a small operation, one person can fit many shoes (as long as they know how).
Too often, companies don't set clear roles for their content team, leading to marketers scrambling for content and pieces drastically underperforming. This can (and should) be prevented by assigning clear roles to your content crew.
Once you do, stick to them. The combined effort of experienced professionals will help you create content that's impactful and memorable.
If you're keen to learn more about how to set up a well-oiled content machine, we've got a fantastic podcast on this exact topic. Check it out here.
Complete the journey
The cruise ship analogy is a good one to remember because we always want to be moving, developing, progressing, and growing in the world of content marketing.
So, whether you're completing a journey or setting off on a new voyage, you should apply the steps above to give your content the best chance of reaching its maximum potential along the journey.
And most importantly, creating memorable experiences.