Any marketer worth their salt constantly looks for ways to stand out and captivate their audience. Now that doesn't mean you necessarily have to reinvent the wheel. A great way to revitalize your strategy and stand out is by looking at what you're doing and seeing whether there's room to improve. One way to do this is by getting creative with your marketing collateral, like brochures.
Switching from print to digital brochures and other assets was and still is a great way to engage audiences online, but how can you make your content even more engaging? Without a doubt, a static PDF brochure is not the best experience for your readers.
The benefit of leveraging digital assets is their advanced capabilities compared to paper alternatives. That said, it's worth taking a leaf from a UX designer's book to create a content experience your readers will enjoy and hopefully rave about.
By infusing creativity and design elements into your brochure, you can create a memorable and impactful marketing asset that leaves a lasting impression on your audience. So, to level up your digital engagement, let's dive into five creative brochure ideas.
Read also: The Benefits of Using Digital Brochures in Your Content Marketing
Choose a captivating design
Starting off, think about the overall design of your brochure. A good design will entice your reader to further explore and engage with your content. When deciding on your brochure design, think about the goal of your content and, most importantly, about your reader.
What information is critical for them? What would make them want to learn more? How would you like to consume this information?
People nowadays are known for shorter attention spans, but that's not always the case. If your content is valuable to your reader and contains the information they need and want to consume, they have plenty of time to spend on it. It's your job to package this information in a way that makes your target audience want to consume it.
On top of that, your digital brochure serves as a representation of your brand. So whatever design you choose, ensure your branding and typography align with your brand identity to create a cohesive and visually consistent experience.
Leverage the power of multimedia (if it makes sense)
One of the most effective ways to enhance your brochure's impact is by incorporating multimedia elements. Video content, in particular, has proven to be an incredible engagement driver, whether as a background moving image or embedded at a specific stage in the reader's journey.
According to a study by Wyzowl, 91% of businesses are using video as a marketing tool in 2023. While 87% of marketers say video has helped them directly increase sales.
However, there's no point in adding a video if it detracts from your overall message or overloads your reader with too much information. So if you're including video or other multimedia elements, think about what they're adding to the experience.
Ensure you use high-quality visuals and compelling multimedia assets to leave a positive impression. Try out subtle animations to bring various elements to life and guide the reader's attention. Small details like this have the potential to really wow your reader and keep them engaged throughout the brochure.
It's a good idea to opt for a tool or content type that seamlessly integrates videos and other multimedia elements into your brochures, enabling you to showcase product demos, customer testimonials, or compelling brand stories. By leveraging engaging elements in your brochure, you can create an immersive experience that captures your audience's attention and keeps them interested.
Go interactive
With the vast sea of content constantly available online, making yours to stand out can take time. Even if you manage to get noticed, with most formats, there's no real way to know what the reader thought of your asset. A way to combat this is by creating the most engaging experience possible. That's where interactive content (content that requires readers to participate) comes in.
According to Forbes,
Those who can create truly engaging and memorable experiences will be the ones who succeed. If you want to stand out from the crowd, interactive content is the way to go in 2022 and 2023.
An interactive brochure can be a game-changer, particularly when presenting complex information. By making information visually appealing and interactive, you can enhance understanding and ensure your message resonates with your audience.
Opt for a solution that allows you to improve your UX by implementing interactive elements, for example, interactive navigation. This is a great way to ensure readers can explore your brochure effortlessly and quickly find the necessary information.
Read also: 7 Types of Digital Brochures to Inspire You.
Optimize for mobile devices and all the rest
It's pretty simple. Your audience is active on multiple channels, apps, devices, or platforms. To ensure a consistent experience, you should optimize your content for various media and screen sizes.
Let's say you create a digital brochure not optimized for mobile devices. Your reader may try to access it from their phone and have a less-than-optimal experience (to put it nicely). Imagine you were in their shoes, trying to read a barely legible document, excessively scrolling and zooming; not an ideal user experience. A bad experience like that can have a tangible impact on your brand reputation.
By accommodating different devices and screen sizes, your audience can access your brochures regardless of their device. This shows that you care about your readers and their experience with your brochure.
On top of that, mobile optimization is crucial for search engine optimization (SEO) and discoverability. Search engines like Google prioritize responsive websites and content in their search results, so it makes sense to ensure your brochure looks great and functions smoothly on different devices, including smartphones and tablets.
Optimizing your brochure for multiple devices also helps build an omnichannel marketing strategy. A well-optimized digital brochure demonstrates your commitment to providing a seamless and user-friendly experience across different devices and platforms, which reflects positively on your brand reputation.
Discover: Stop Making These 4 Responsive Design Mistakes With Your Marketing Collateral.
Gather feedback and iterate
Like any new asset, measuring performance and gathering feedback is essential for gauging success and optimizing further.
Feedback lets you understand what aspects of your digital brochure are practical and engaging and what areas can be improved. By collecting insights from readers, you can gain valuable information on what content resonates with your audience, what visuals are appealing, and what areas may need refinement. This feedback helps you enhance future brochures better to meet the needs of your audience.
Remember, like anything, you should constantly iterate and refine your approach to your brochures and other assets based on feedback to improve creativity and effectiveness.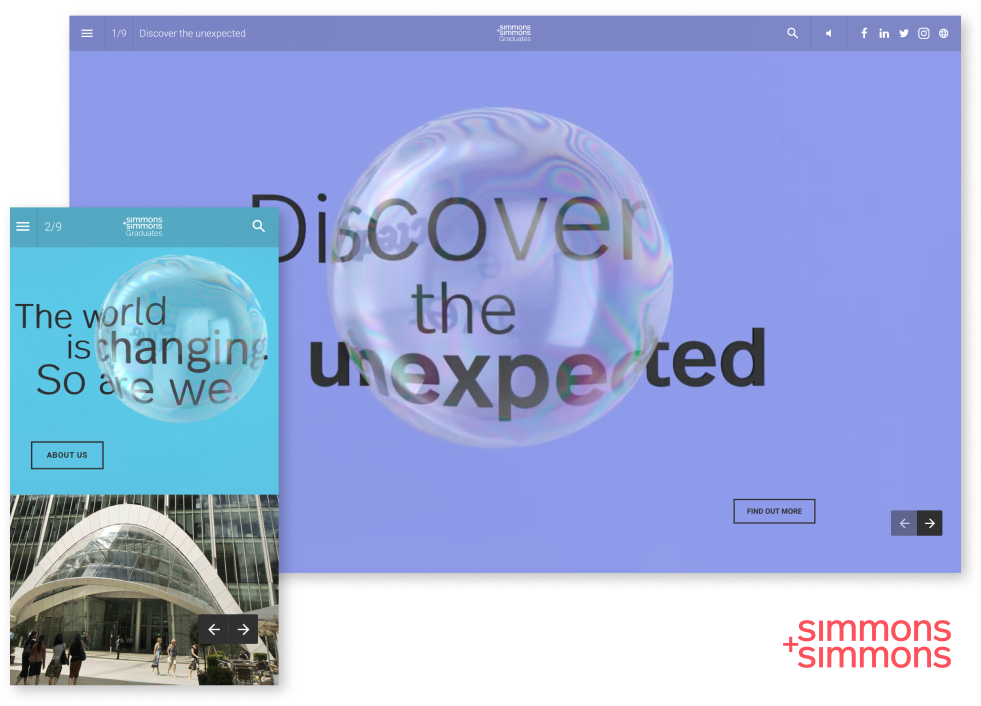 Final words
Embracing creative brochure ideas is a great way to boost engagement and improve your marketing strategy. Taking a step away from the usual, static PDF-based brochures is a great way to stand out from your competition and engage your readers with an experience they can enjoy. By leveraging digital formats like Foleon Docs, you can create immersive and engaging experiences that leave a lasting impression on your audience and drive meaningful results for your business.
So, why settle for traditional brochures when you can unleash the full potential of creative brochure ideas with Foleon Docs? Take your engagement to new heights and start captivating your audience today.