Route.nl has grown over the years into an amazing digital collection of over 125,000 beautiful cycling and walking routes in the Netherlands, Belgium, and the border region with Germany. In 2018, they expect to serve more than 10 million routes to the fans.
To offer a premium experience to its subscribers and to add an enhanced experience to their routes, route.nl decided to develop an interactive magazine with audio, video, photos, and text. In this interview, we talk with Karola van Kolk, Editor-in-chief and Marketing Manager of route.nl, about the success of the magazines.
"The use of interactive elements in the magazines is really valuable. Video, audio, and beautiful imagery inspire readers to get out on the road and explore."
Tell us about your own background and about your department within Falkplan?
I have been working as a Marketing Manager for Falkplan for 14 years, 7 of which have been for route.nl. Together with my team, I set up route.nl, which has been very successful. My strengths lie in connecting all the stakeholders with whom we work, from vacationers to catering establishments and other partners across the Netherlands.
The challenge
What challenges did you face prior to working with Foleon?
We needed a way to add to the user experience of exploring the routes offered on route.nl. Specifically, we wanted to focus on interaction and engagement with users, as well as incorporating audio and video.
It was important to us that this effort has a direct benefit for our business. We ultimately decided to create a digital magazine that we only offer to our premium members.
What potential solutions did you investigate, and what drove you to Foleon?
We knew that any solution had to work well with our cross-media approach. We initially looked into creating the magazine from scratch ourselves. Unfortunately, this is not our core business and would have taken a lot of time and effort in terms of design and development. Because of that, we wound up looking for a tool to take the bulk of that work off our plate. What we found was Foleon. The platform does everything we need and allows us to create our digital magazine all by ourselves.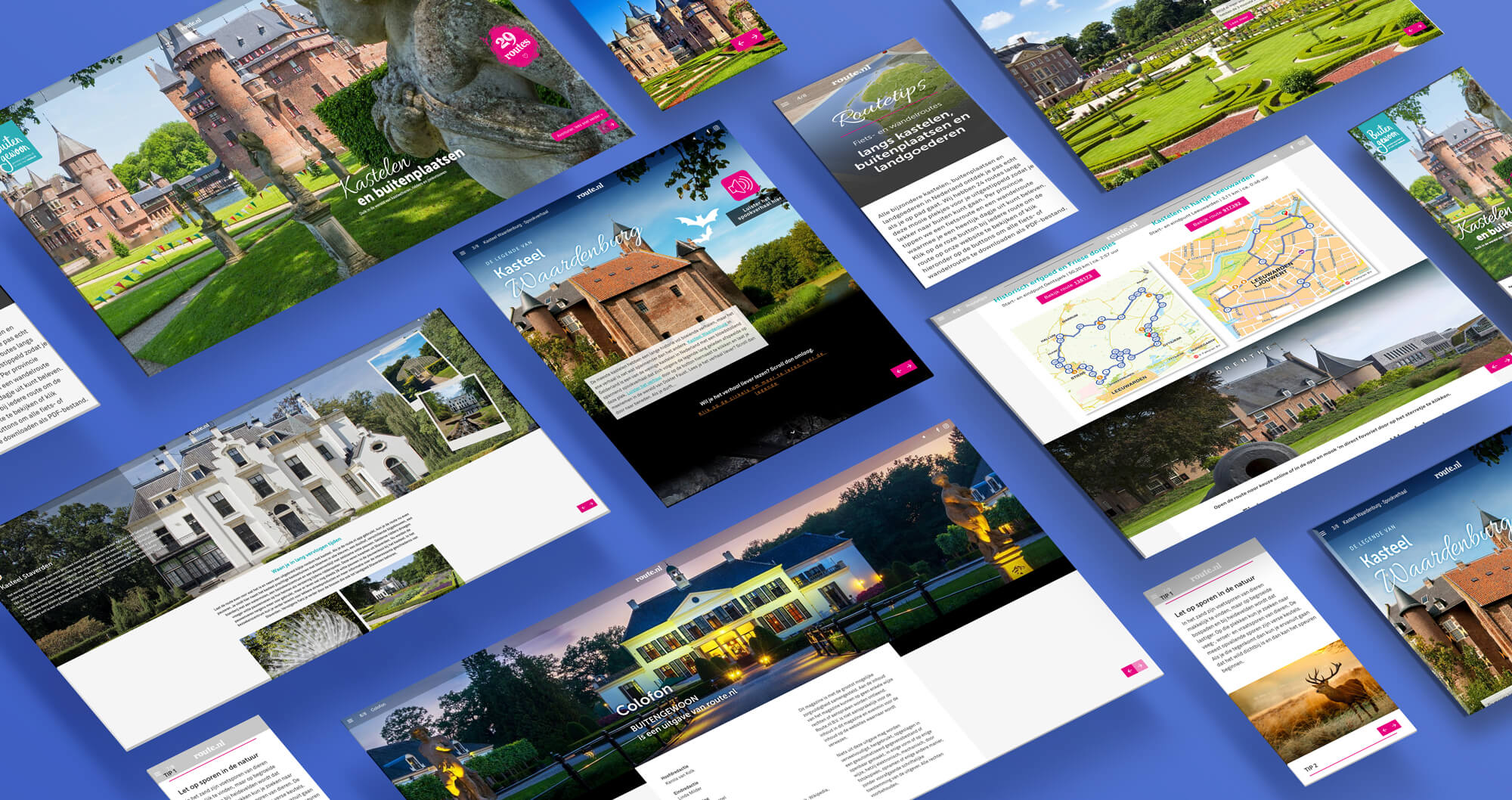 The solution
Do you have measurable goals for each publication, to measure its success?
That's something we plan to implement in the future, but it's still difficult to establish those goals at the moment. We're in an exploratory moment with this product and with this media format overall. The data from our initial magazines will serve as a benchmark for future issues' success.
What we find more important right now is that our digital magazine supports our services in exactly the way we needed. The format is new to us, and how we use it will continue developing. For now, the interactive elements we can add to routes provide the added value we wanted for users.
Which features are most valuable to you in your magazines?
In total, we've published three magazines so far, and I'm most enthusiastic about the most recent edition because of how the interactive elements come together and complement each other.
For example, there was a ghost story in that edition, which was in reference to a castle. We linked audio for the entire story to the magazine. In that same edition, we had a film made by two editors who completed one of our routes.
These kind of interactive elements are really valuable. The use of video, audio, and imagery brings the experience of our routes to readers and inspires them to get out to see everything for themselves.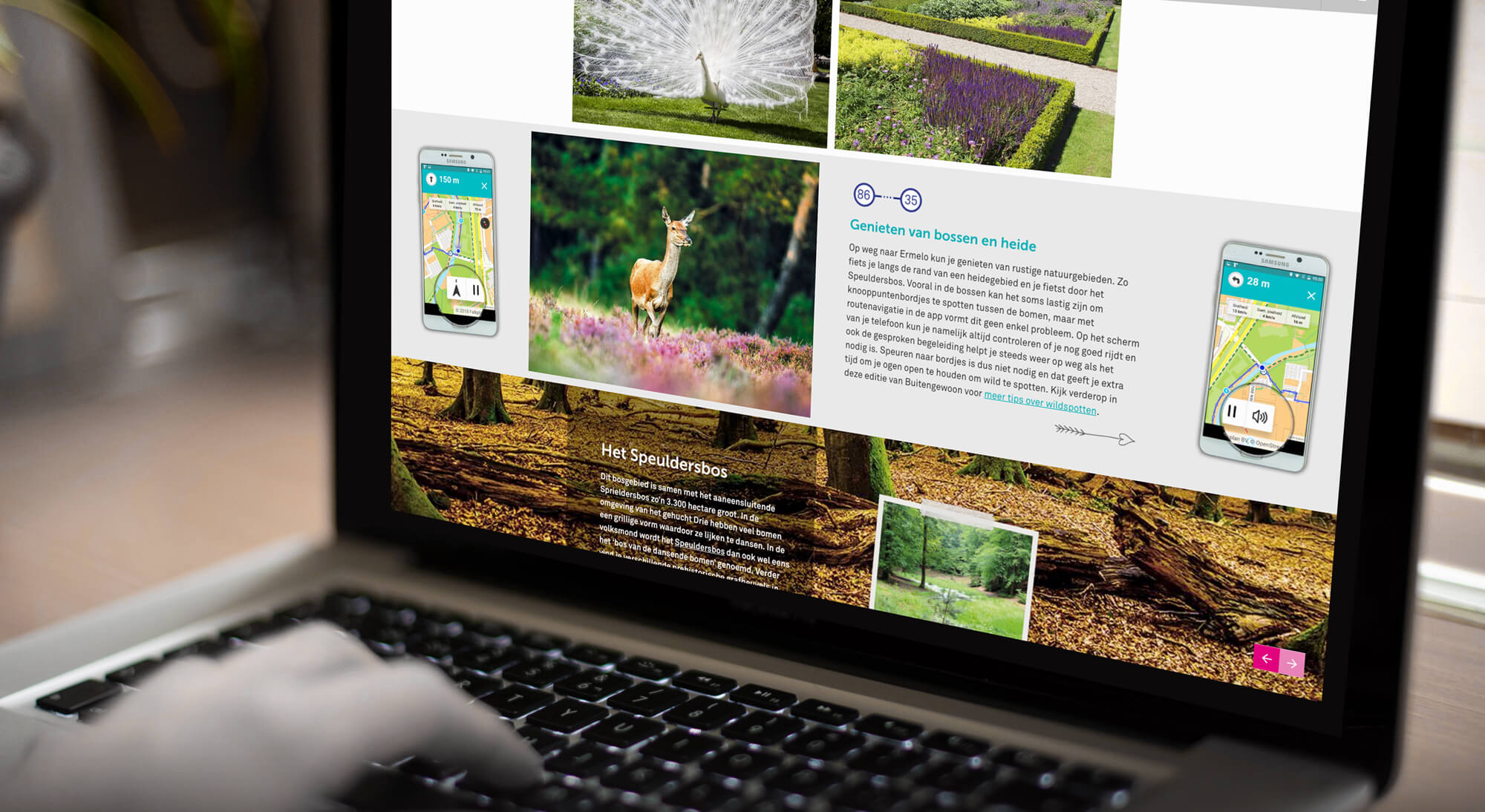 The results
What measurable results have you seen so far?
We asked our readers what they think of the magazines and have gotten very positive reactions.
95% of the magazine's readers recommend it to others.
97% give the magazine seven or more stars out of ten and the average figure is a nine out of ten.
How do you handle distribution?
We send the magazine bi-monthly as a newsletter to our premium members. In addition, we also post about it on Facebook and Instagram.
The theme for our next issue is "forests," and that's set to be released on November 3rd.
Do you have tips for new Foleon users?
The most important thing I have noticed is that you don't get people engaged simply by adding video, audio, or other interactive elements. The content really has to connect to your brand, product, or service. Then, you can really start talking about succesful interaction and engagement.
Company: route.nl