Vacanceselect offers top-of-the-line accommodation on camp sites and vacation parks. They've used Foleon since 2014 to get readers interested in fantastic vacation offers.
Why create a digital magazine?
Vacanceselect publishes a printed magazine twice a year. It's time consuming, but the magazine does bring lots of visitors to our website. We now also issue a digital magazine because it can be produced more quickly and is more up to date. People can click on links in the online magazine that immediately direct them to our website which ensures a higher conversion rate and more relevant visits.
What's the goal of your online magazine?
The magazine is intended to inspire its readers. It helps boost conversions, customer retention, branding, and customer loyalty through personalization.
Why did you choose for Foleon?
Foleon is so easy to set up, even without technical knowledge. It's user-friendly but still offers many different options.
What results did you achieve?
The results from the online magazines can't be compared to the printed publication directly, but they can be compared to data from our e-mail newsletter. Here are the figures for the last two issues:
Foleon

Email newsletter

Sessions: 2,235

Direct conversions: 0.25%

Indirect conversions: 4%

Sessions: 2,350

Direct conversions: 0.40%

Indirect conversions: 2.27%
The direct conversions for the magazine are lower than for an average mailing, but indirect conversions are much higher. This is because the online magazine showcases multiple products. They, therefore, reach a wider audience.
How do you distribute the magazine?
We distribute it through the Vacanceselect newsletter, on social media, and on our website.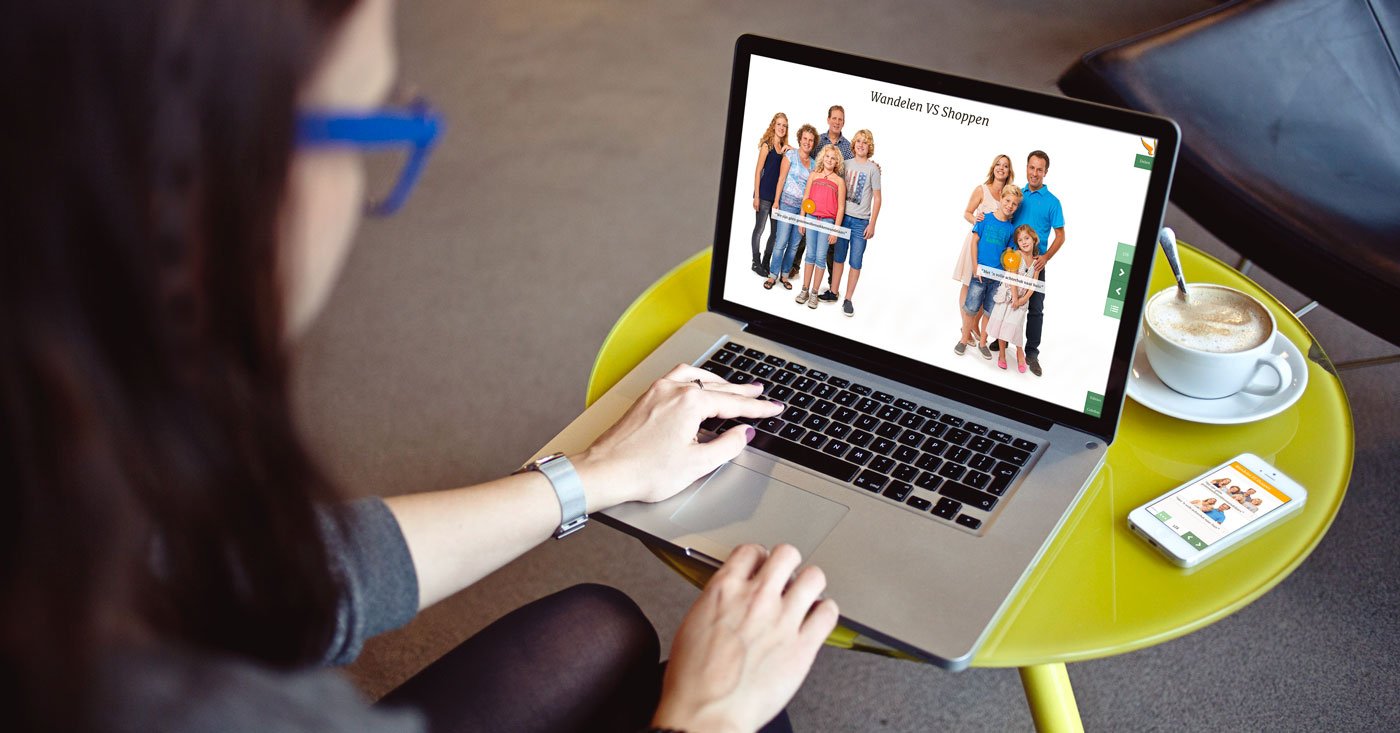 Is the magazine geared more towards mobile users or PC users?
We prefer to offer top-quality services on both. People tend to shop around more on their cell phones, which is why the text is short and to the point. The purpose of the online magazine is to provide only relevant information focusing on USPs, availability, and prices.
What tips do you have for other Foleon users?
Find out about the different options available to Foleon users. You can use it in so many fun ways. Make sure you're feeling creative and... begin on time!
Company: Vacanceselect
Publication: Holiday Inspiration