Taking personalization to the next level was the goal for MC2050 magazine, published by Geen Blad voor de Mond ('don't mince words'). The magazine connects to LinkedIn and provides customized content based on the reader's profile.
Geen Blad voor de Mond has been publishing MC2050 since February 2015. The magazine is a platform for sharing trends and developments in the field of marketing and communication. The goal is to inspire readers with relevant content, says Marjolein Steinhage, the group's Commercial Project Manager. The magazine's strength lies primarily in its cross-media character: a personalized printed magazine in conjunction with an online version.
Why print and online?
Print intensifies the online impact, and vice versa. Print is still a force to be reckoned with in the world of marketing and communication. People are receiving fewer and fewer magazines by post these days, and the online range just keeps growing. We can use the printed magazine to focus attention on our online version of MC2050. The online domain is where we add industry-specific information and depth to our articles by incorporating videos and other digital content.
What brought you and Foleon together?
We were determined to publish MC2050 both in print and online. Initially, we thought we would develop an app, but that turned out to be way too much hassle. Getting potential readers to download an app is difficult, especially if you don't have a prior relationship with them. You need to build up a foundation of trust first. Sharing on social media is as easy as pie, giving a quick boost to brand awareness and an increase in online readership.
Foleon turned out to be the ideal platform for sharing our ideas. It is much more accessible than an app because you can read the magazine whenever and wherever you want, on your smartphone, tablet or desktop. Sharing on social media is as easy as pie, and you don't have to share the entire magazine. You can also share individual pages. This means we can get our partners even more closely involved in the articles.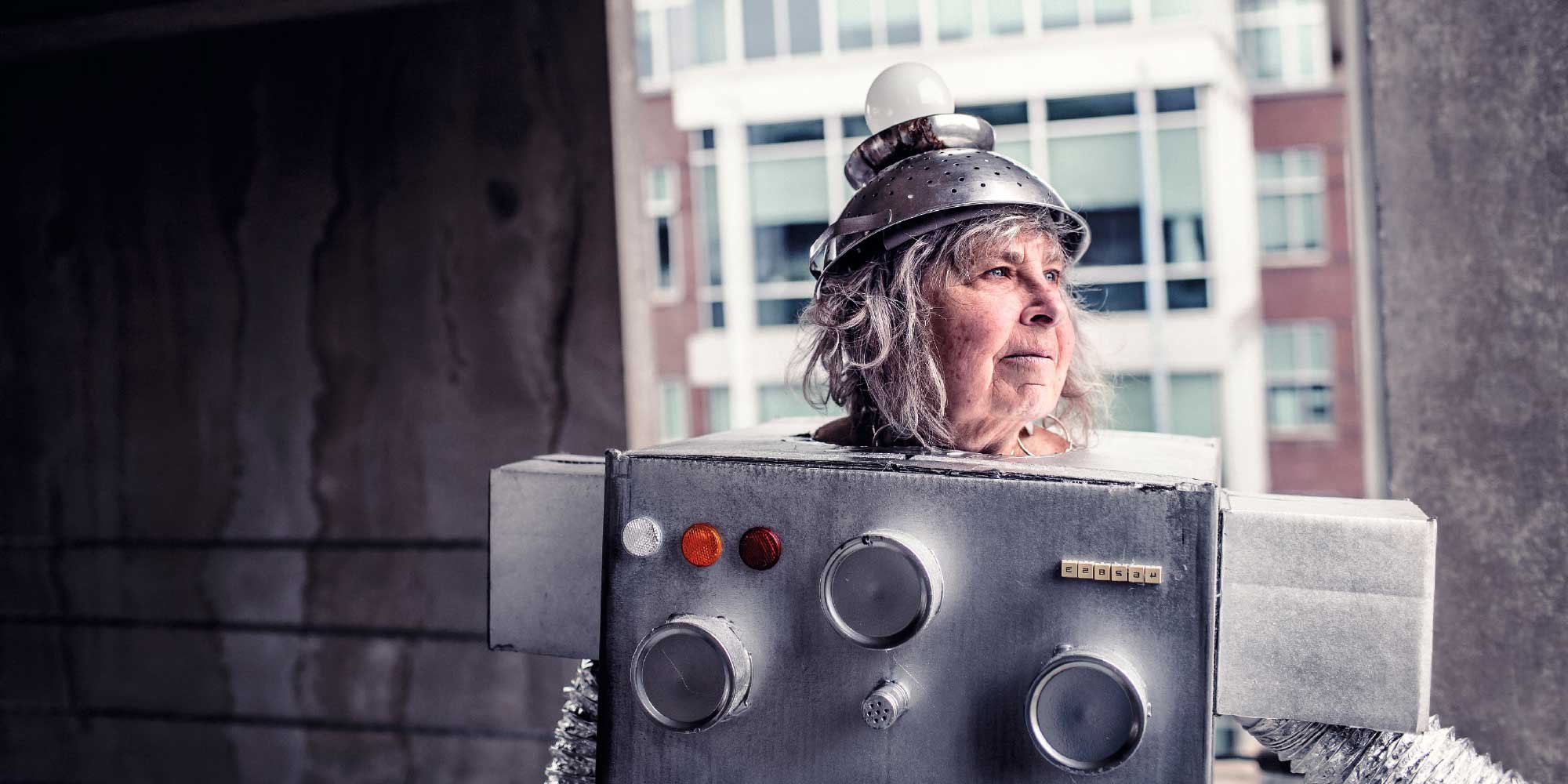 Why is personalization so important to you?
Our aim is to continually surprise our readers with something new and to put the data we have to good use. We were the first in the Netherlands to personalize our magazine with recipient's name. That was in 2009, and it was truly innovative. It turned our magazine into an exclusive 'present'. Our approach to the technology is now primarily functional. We address individuals directly by name, and we make sure they see content that will arouse their interest. They retain a sense of curiosity, read more and return to the magazine quicker.
You use LinkedIn to personalize content in your most recent edition of MC2050. Can you elaborate on that?
We wanted to take personalization to the next level. Previously, personalization was basically restricted to using the reader's name in a word of welcome. We wanted to augment personalization by creating a link with a social medium, giving the reader the option of logging in so that they can receive industry-specific content. We wanted to take personalization to the next level.
Our target audience consists of marketing and communication professionals, so LinkedIn was the social media channel of choice. These professionals use their LinkedIn profile on a daily basis, so they generally keep it up-to-date. This gives us access to valuable metadata like the company where they work and their specific industry, making it easy to link data to the right profile. We've divided LinkedIn's 148 sectors into 10 reader-specific content groups. The idea is to provide these groups with customized content: articles that will be especially interesting to the individual reader.

How do you personalize the content exactly?
Turning our plans into reality was a tall order. We worked with Foleon to devise a brilliant solution. One thing we had to do was to come up with a variety of articles, a separate one for each industry, and then assign it to a page in the magazine. Foleon ultimately provided the link to the data from LinkedIn.
The technical details are all rather complicated, but to make a long story short: our algorithm uses the data to filter the available pages, leaving behind one page especially for you. The content of other pages is not relevant to your industry, so they are not included in your personalized copy of our magazine.
How have you benefited?
The yield has primarily been in the form of greater engagement. Personalization means people read more of the magazine. Trimming down the number of pages gives the reader less to choose from, but the personalized content means they spend more time reading. It also promotes interaction: readers watch more videos and share twice as much content on social media, especially at the page level. This boosts our brand awareness, and more people subscribe to the magazine.
Company: Geen Blad voor de Mond
Publication: MC2050